Android App
Pocket Ukulele Chords
Never forget how to play a chord again, whenever you are! Get the largest library of uke chords available for your mobile now.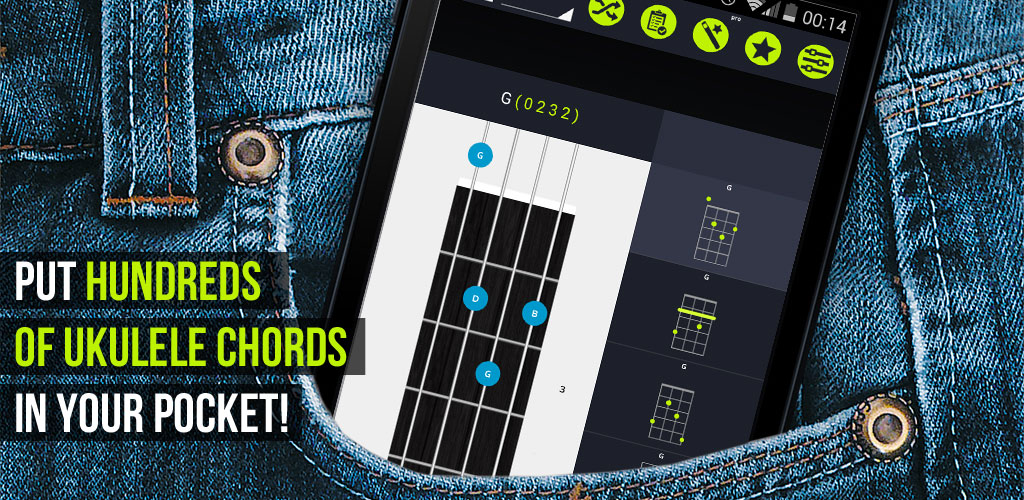 Features
The largest library of Ukulele chord charts available for your mobile, compatible with the most common Tunings.
Easy-to-use interface,
26 chord types*,
4 different tunings: gCEA (standard), DGBE (Baritone), ADF#B (D-Tuning) and GCEG (Slack-Key),
Alternative positions,
Detailed informations,
Left/Right-handed players,
Display Notes, Intervals, or Fingerings,
Left or right-handed views,
Display Notes, Intervals, or Fingerings,
3 Notation Systems: International/English (A, B, ...), German (A, H, ..) and Solmization (La, Si, ...),
Swipe n' Hear the chords,
Get random chords to practice,
8-Must-Know Chords for beginners,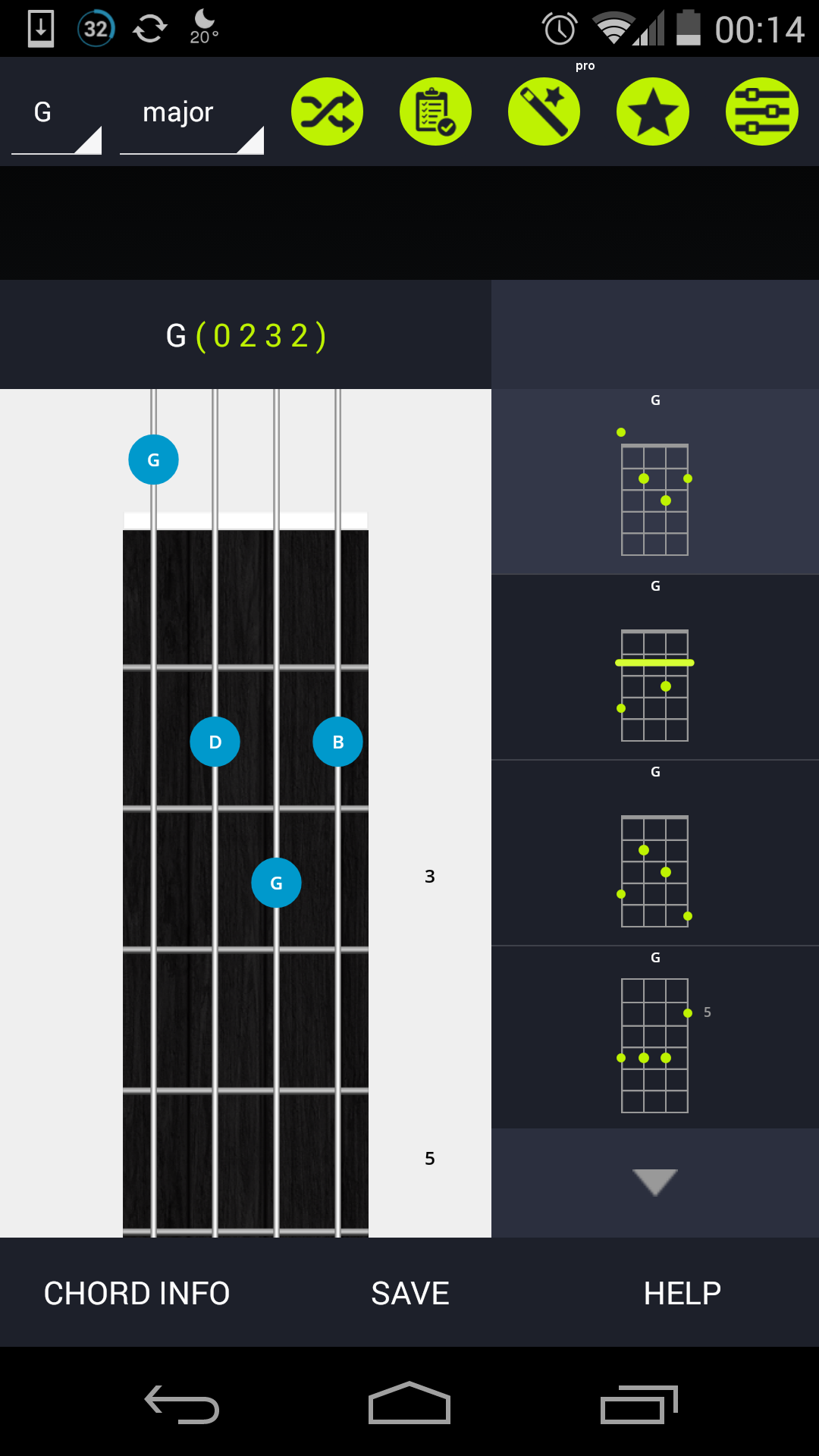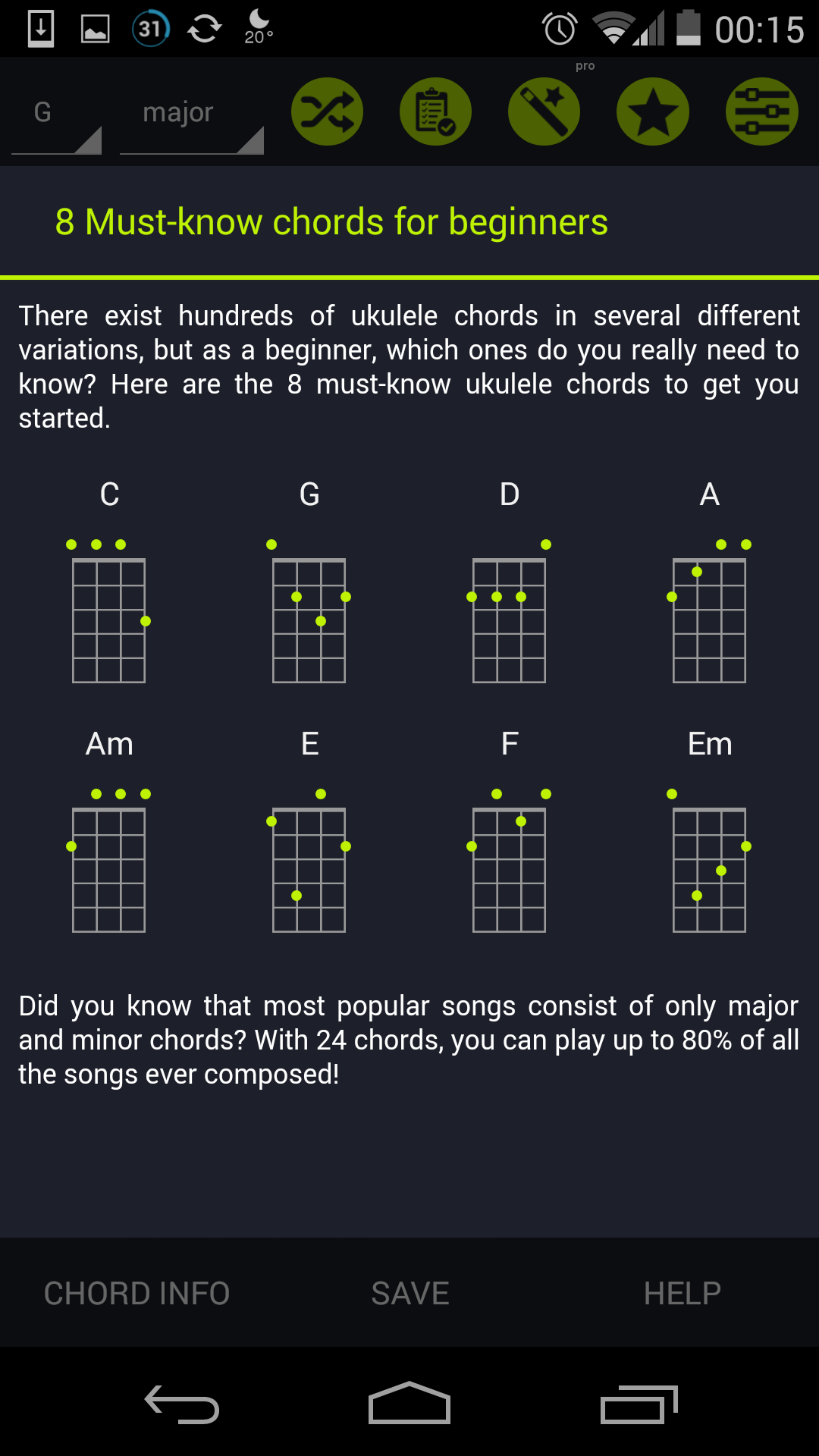 PRO Version
Save/manage your favorite chords,
"Chord Wizard" (find chords by notes - Similar to our "What's that chord\" tool),
Ads-free,
*Chord Types included:
Major, Minor, 5, Aug, Dim, 7, m7, Maj7, 7+5, dim7, mMaj7, m7/b5, sus2, sus4, 7sus2, 7sus4, 9, add9, m9, maj9, 6, m6, 11, m11, 13, m13.